It's happening! Mark your calendar for our Grand Opening on August 22nd from 3-7 PM. We can't wait for you to meet our new apprentices! Bring your family and friends – we will have lawn games, BBQ, and a lemonade stand. What more could you ask for on a hot summer day?
The Rail//Line Team has been busy this past week! Apprentices have been hired, and are knee deep in training crafting specialty coffees for staff and board members.
If you pop by during a week day, you might be able to spy a staff member working from the new patio. (They are loving being the taste tasters.)
Help us continue to spread the word about Billing's newest coffee shop by giving us a follow on social media. LIKE US ON FACEBOOK
MEET CHRISTIAN
Christian is one of our apprentice baristas with us at Rail//Line! He has lived in Billings his whole life and is one of our South Side neighbors. He is a junior at Billings Senior High. He spends his free time working out, playing basketball with his cousins, and getting ready to be a dad to his upcoming baby due in January. Read more here.
FOOD TRUCKS
We are planning to host a food truck in the Rail//Line parking lot each Thursday. Don't miss your chance to have a gourmet grilled cheese on August 6th – we promise it will help get you through to Friday. 
If you have questions about the schedule going forward, be sure to follow us on social media for updates. 
BUILDING FOUNDATIONS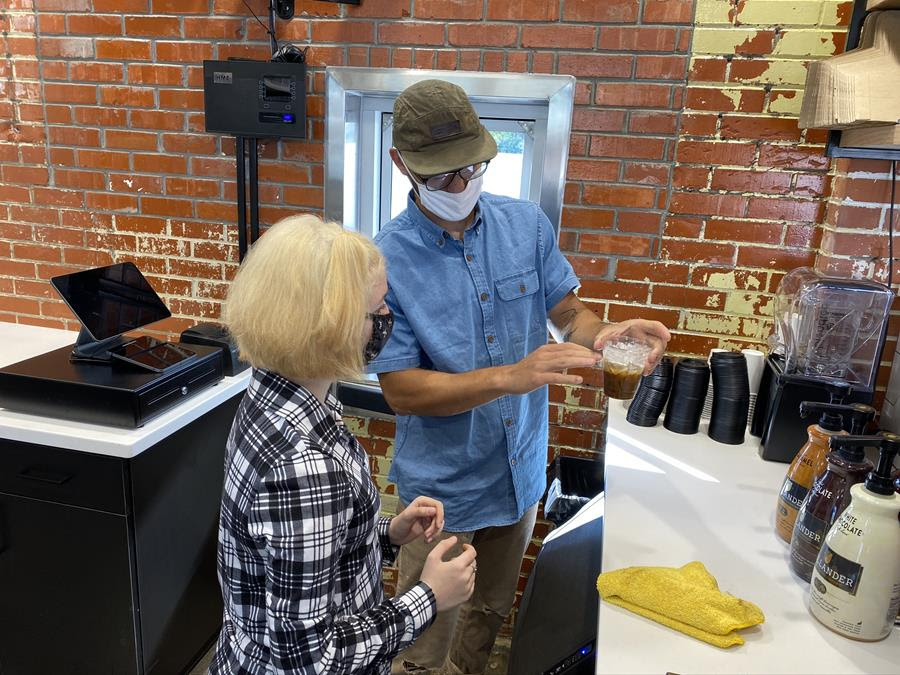 This week I was reflecting on a passage in Psalm 119:36-37, which says:
"Turn my heart toward Your statutes and not toward selfish gain. Turn my eyes from worthless things; preserve my life according to Your word."
How I thank the Lord for His word which eloquently puts things in perspective. On a regular basis I am reminded that this work of rebuilding the South Side and making Jesus known is His work. While He may be so gracious as to involve us in the process, it is He who accomplishes this work; it is His vision and made possible by His provision.
My prayer for all of us at CLDI is that He incline our hearts toward His statutes and not self-promotion, and that He turn our eyes away from worldly temporary pleasures to Kingdom realities, preserving and renewing abundant life which is found only in Him.
As we seek first His Kingdom, it is His renown and praise that we seek to make known, not our own.
Will you join us in giving thanks to our God and King who has made all of this possible?
Eric Basye, Executive Director